David Hales (Chair) served as President of the College of the Atlantic, Chair and President of Second Nature, the managing organization of the American College and University Presidents Climate Commitment, and as Director of the Michigan Department of Natural Resources. He led environmental policy and sustainability programs for the US Agency for International Development. As a diplomat, he has represented the USA in numerous negotiations on climate change, urban affairs and policy, and biodiversity. He served in the Carter administration as Deputy Assistant Secretary of the Interior. He was the first American to serve as Chair of the World Heritage Convention.
---
Kusumita P. Pedersen is Professor Emerita of Religious Studies at St. Francis College, New York. She was previously Executive Director of the Project on Religion and Human Rights; Joint Secretary for Religious Affairs of the Global Forum of Spiritual and Parliamentary Leaders on Human Survival; and Executive Director of the Temple of Understanding. She has been part of the global interfaith movement for over thirty years, with extensive involvement in programs on the environment, and currently serves as Co-Chair of the Interfaith Center of New York, on the Board of the American Teilhard Association and on the Advisory Board of the Center for Earth Ethics at Union Theological Seminary. She is co-editor of Earth and Faith: A Book of Reflection for Action (UN Environment Programme, 2000) and co-author of Global Ethics in Practice (Edinburgh University Press, 2016) and has published numerous essays on the interfaith movement, environmental ethics, and human rights.
---
Michael Terrien is an Oblate of St. Benedict.  As an associate member of the Catholic Association of Diocesan Ecumenical and Interreligious Officers (CADEIO), he is coordinating CADEIO's planning to address climate change and environmental degradation.  Michael also coordinated CADEIO's participation in the 2015 Parliament. He currently serves on the Archdiocese of Chicago's Encyclical (Laudato si') Working Group and was project director of the Archdiocese of Chicago's Office for Ecumenical and Interreligious Affairs. He holds a certificate in Executive Education from Harvard and was president of The Geneva Group and director of the Center for Organization Effectiveness at George Williams College. He also co-founded Play for Peace.
---
Manohar Singh Grewal was born in 1935 In India and immigrated to the United States in 1963. He obtained his ScD in material science from MIT and then worked for the Gillette Corporation from 1971 until 1998. He has several scientific publications and US patents to his credit.
At Gillette Corporation Dr. Grewal led a team that was able to eliminate the corporation's use of TCE, a known carcinogen, from its worldwide operations. This patented process removed over half a million tons of TCE from use annually 
Dr. Grewal is the founder, former president, and former chairperson of the New England Sikh Study Circle, Inc., of Boston. He was president of the World Sikh Organization, chairperson of World Sikh Council from 2006 and 2011, and a member of the Regional Council of WSC-AR from 2006 – 2008 and 2010 -2012.
In his retirement, Dr. Grewal lives with his wife in Thetford, VT. There he is active on the Thetford Senior and Affordable Housing Committee and Thetford Energy Committee where he works collaboratively with regional towns to promote clean energy projects.
Currently serving on the board of Trustees of the Parliament of World's Religions and served as Chairperson of the Langar committee at 2015 Parliament of the World's religions at Salt lake city.
---
Saffet Abid Catovic is a United States Muslim Environmental Leader of Bosnian-Anglo descent. He is one of the first GreenFaith Muslim Fellows and is Co-founder and Chair of the Green Muslims of New Jersey (GMNJ). He is a founding board member of the Islamic Society of North America's (ISNA) Green Masjid Task Force. He is a member of the Drafting Committee of the Islamic Declaration on Global Climate Change and a founding member of the Global Muslim Climate Network (GMCN). He serves as the Imam and Muslim Chaplain at Drew University, Madison, New Jersey.
---
Ms. Dianne Dillon-Ridgley is Adjunct Lecturer of the University of Indiana School for Public Environmental Administration. Since 1997, she has represented the World Young Women's Christian Association at U.N. headquarters. Ms. Dillon-Ridgley was appointed by President Clinton to the President's U.S. Council on Sustainable Development in 1994. From 1995 to 1998, Ms. Dillon-Ridgley served as a Senior Policy Analyst of the Women's Environment and Development Organization (WEDO), and from 1998 to 1999 was its Executive Director. Ms. Dillon-Ridgley currently serves on the Boards of five national environmental nonprofit organizations and one private company, Green Mountain Energy. She is a graduate of Howard University.
---
Michael Reid Trice is Assistant Professor of Constructive Theology and Theological Ethics and Assistant Dean of Ecumenical and Interreligious Dialogue at the School of Theology and Ministry at Seattle University. He received his degrees from Loyola Jesuit University, Duke Divinity School and the Lutheran School of Theology in Chicago. He served as Executive Associate for Ecumenical and Interreligious Dialogue for the Evangelical Lutheran Church in America and on the Board of Directors for Church World Service. Trice is an Associate Editor for the Journal in Interreligious Studies and Intercultural Theology, served as a liaison to the White House Office of Faith-Based and Neighborhood Partnerships, and presents in local, national and international venues.
---
Christopher D. Peters is President and CEO of the 7th Generation Fund for Indigenous Peoples, Trustee of the Parliament of the World's Religions, and Member of the Indigenous Peoples Task Force of the Parliament of the World's Religions. Chris is a graduate of the University of California at Davis and Stanford University.
---
Dr. Bhadra Shah is a devotee of Shree Ramkrishna, Sarada Ma and Swami Vivekananda. She is a president of Sathi Foundation. Dr. Shah actively participated in work of Share and Care Foundation in New Jersey for 32 years and served as President and Chairperson of Project Co. for 25 years managing projects in the fields of Education, Health, Women's Empowerment and Disaster Relief. Dr. Shah has been practicing Obstetrics and gynecology since 1974. She is a recipient of the Hind Ratan Award in 2001 and Shalin Manav Ratna Award from Anupam Mission in 2004.
---
Jeffrey Wolfe co-created the OCCF Symposium. He works to disrupt and transform our world to solve the climate crisis. Jeff has long been active in energy and climate work. He works in efficiency and solar energy. He remains Chairman of a nationwide solar company he co-founded. A recognized leader in U.S. solar industry, Jeff chairs the Distributed Generation Division of the Solar Energy Industries Association, and serves on the Union of Concerned Scientists National Advisory Board.
He was a presenter at the Salt Lake City Parliament of the World's Religions in the workshop "Our Children, Climate, Faith Symposium:  How to Start a Movement."
---
Dr. Cheryl Bridges Johns, Robert E. Fisher Professor of Spiritual Renewal and Christian Formation at Pentecostal Theological Seminary, Member of the Parliament of the World's Religions Climate Action Task Force
---
John Grim is a Senior Lecturer and Research Scholar at Yale University. He teaches courses in Native American and Indigenous religions and World religions and ecology. He has undertaken field work with the Crow/Apsaalooke people of Montana and Salish people of Washington state. His published works include: The Shaman: Patterns of Religious Healing Among the Ojibway Indians and a co-edited volume: Worldviews and Ecology, as well as numerous other works. He co-directed a 10 conference series and book project at Harvard on "World Religions and Ecology," He is co-founder and co-director of the Forum on Religion and Ecology at Yale.
---
Mary Evelyn Tucker is co-director of the Forum on Religion and Ecology at Yale where she teaches in an MA program between the School of Forestry & Environmental Studies and the Divinity School.  With John Grim she organized 10 conferences on World Religions and Ecology at Harvard and edited the 10 resulting volumes. She co-edited Confucianism and Ecology, Buddhism and Ecology, and Hinduism and Ecology. She has authored with John Grim, Ecology and Religion (Island Press, 2014). They edited Thomas Berry's books including Selected Writings (Orbis 2014). With Brian Swimme she wrote Journey of the Universe (Yale 2011) and produced the film.
---
The Rev. Fletcher Harper is an Episcopal priest and GreenFaith's Executive Director. Under his leadership, GreenFaith has developed innovative programs linking religious belief and practice to the environment. An award-winning spiritual writer and nationally-recognized preacher on the environment, he teaches and speaks at houses of worship from a range of denominations in nationally and internationally about the moral, spiritual basis for environmental stewardship and justice. An Ashoka Fellow and author of GreenFaith: Mobilizing God's People to Protect the Planet (Abingdon Press, 2015), Fletcher served as a parish priest for ten years and in leadership positions in the Episcopal Church before becoming GreenFaith's leader.
---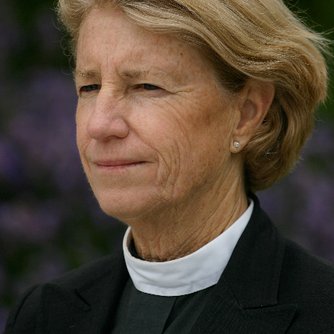 The Rev. Sally Bingham has brought widespread attention to the link between religious faith and the environment through her work on The Regeneration Project and the Interfaith Power & Light campaign. As one of the first faith leaders to fully recognize global warming as a core moral issue, she has mobilized thousands of religious people to put their faith into action through energy stewardship. Sally serves as Canon for the Environment in the Episcopal Diocese of California and is the lead author of Love God Heal Earth, published by St. Lynn's Press in 2009. In 2012, Sally was awarded the Audubon Society's Rachel Carson Award for her environmental leadership. 
---
Karenna Gore is Director of the Center for Earth Ethics at Union Theological Seminary. She received an MA in Social Ethics from Union, a JD From Columbia Law School and an AB from Harvard University. She previously worked as a lawyer for Simpson Thacher & Bartlett and Sanctuary for Families, and as Director of Community Affairs for Association to Benefit Children, where she now serves on the board. She has also worked as a writer and is the author of Lighting the Way: Nine Women Who Changed Modern America. She lives in New York City with her three children.
---
Kaleb Nyquist is a graduate student at The University of Chicago, pursuing a joint MDiv/MPP degree at the Divinity School and the Harris School of Public Policy. He has served as a Steering Committee Member for Young Evangelicals for Climate Action since 2012, taking on responsibilities such as the Communications Coordinator (paid staff, 2013-15) and as the chair of the Civic Engagement subcommittee (2016-present). Beyond Y.E.C.A., his climate activism has extended to participation and leadership in gatherings such as the Issachar Fund's Interfaith Dialogue and Entrepreneurial Activity (IDEA) Generators conference, GreenFaith's North American Emerging Leaders Multi-Faith Convergence in New Orleans, the Evangelical Covenant Church's triennial youth conference, and miscellaneous presentations to various student groups. Furthermore, Kaleb continues to serve as the part-time Director of Student Ministries at Ravenswood Evangelical Covenant Church since 2012, and is an alum of North Park University.
---
James Van Camp continues his long career as a innovator in the sciences associated with the uses of water and the various systems for chemical and mechanical treatment and preservation and conservation.  During his more than twenty years experience with and within some of world's largest and technically advanced providers and users of water he has acquired a broad knowledge and understanding of the successes and the failings of efforts to change behaviors and practices in response to the increasing reality that the Earth's climate has and is changing as a result of man-driven activities over the last several centuries.
Water and energy are inescapably linked, and trying to manage one without affecting the other is impossible, so James has been researching technologies that exist that could be brought to bear at the interface between the two.  And given the experience gained from sales and marketing of solutions to water issues, James can reduce the science to dollars and cents, advancing new technologies in ways that make sense and validate actions that have the potential to not only reduce damage to the climate, but are small and manageable enough to be practical and possible for institutions and facilities to deploy within any for-profit or NFP organization.  Success in reducing complex scientific concepts about water and its many uses to layman's "sales-speak" has been of particular interest to James, who loves to travel in that corridor between right brain and left brain thinking.
James was raised in the Presbyterian Church, educated in a small liberal arts college associated with the Evangelical United Brethren in Pennsylvania, relocated from New Jersey to Illinois in 1982 and was gifted to be married to a woman who chose to become clergy and has served congregations and McCormick Seminary and as a couple have been representatives with Ecumenism Metro Chicago since its founding in 1999.
---